Experience Matters When It Comes to Vendor Managed Inventory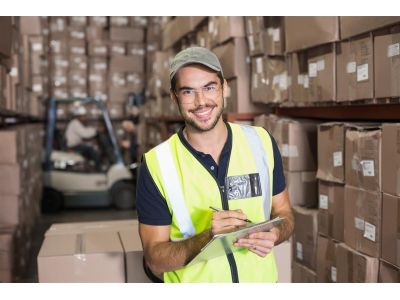 When it comes to vendor managed inventory, your company deserves a partner that will fight to reduce costs, improve operations and increase available manufacturing space. While there are a number of VMI providers out there, only ASF Components has the unique combination of experience and expertise required to amp your efficiency up to their maximum levels within the supply chain. We have years of experience in sourcing the correct parts, supplying them in a timely manner and at a price that is cost-effective. Today, we're going to take a closer look at some of the ways that our experience with vendor managed inventory can optimize your supply chain and improve your inventory management.
Assembly and packaging
Our vendor managed inventory can help you source the most effective package variations and methods. Additionally, we can explore environmentally friendly, cost-efficient options that can help to reduce recurring packaging costs.
Streamline in-plant logistics
With our help, you can identify underperforming items and reduce your overall in-plant inventory. By reducing your inventory, we increase manufacturing space and directly contribute to faster delivery times and lowered costs for your end users.
Account management
In an effort to keep your plant stocked, we can work directly with you to manage your payments, contracts and goals. Because we remain in close proximity to your operation, we can maintain an accurate, ground-level view of what you have and what you need. This allows us to ensure that orders are placed, shipments are received and payments are rendered.
At ASF Components, we are strictly focused on supply chain management and vendor managed inventory for class "C" components. As a result, we've gained a wealth of knowledge in these areas that allows us to take effective, decisive action when necessary. When you rely on us for vendor managed inventory, you are drawing on a well of experience that ensures that your plant operates smoothly, efficiently and without delays. If you've been searching for a VMI provider that can improve your plant's operations, contact us today to learn more.