Five Reasons to Choose ASF Components as Your Fastener Supplier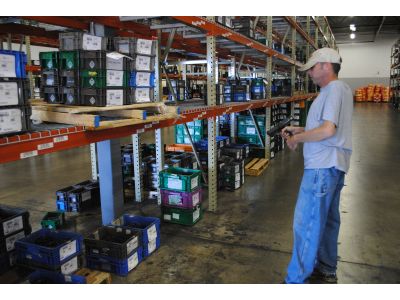 Why should you choose ASF components to manage your inventory of low-cost parts that are nevertheless vital to your production schedule?
If a ready supply of these parts is vital, and what part wouldn't be vital, you need the company that manages the supply chain for these parts to be dependable. Here's why you can depend on ASF Components as your fastener supplier:
1) Global Experience
Original Equipment Manufacturers around the world already depend on ASF Components to manage their parts inventories. ASF Components ships to customers across the U.S., Mexico, Canada, Brazil, South Africa, Europe and Asia.
2) Global Sourcing
We source globally from ISO manufacturers, currently sourcing and shipping more than 5,700 SKUs. Global sourcing means we can find the right combination of location, price and quality to keep your operation supplied no matter where your production plant is located.
3) Quality Control
We rigorously test a vendor's parts before placing them in your supply chain. ASF Components makes sure our suppliers meet our quality control standards in the components they produce. To assure our quality control, ASF Components:
Is ISO 9001 2008 certified
Is ISO 14001 compliant
Has an ISO-certified quality inspection lab with the ability to perform on-site part inspections
Has quality management personnel available on-site 24/7
Market tests suppliers and components
4) Advanced Engineering and Planning
ASF Components' engineering support assists with problem solving for engineering issues and product development. The efforts of our engineering department lead to reduced costs for our customers in material and logistics. We have a full-time Production Part Approval Process specialist who performs a thorough review of each PPAP submitted to ensure compliance. Our specialist identifies and corrects all non-compliant conditions prior to submission.
5) Warehouse Logistics
To keep warehouse operations running efficiently, ASF Components has installed a proprietary Warehouse Management System and utilizes state-of-the-art RF-scanning devices to track inventory. As part of its warehouse logistics, ASF also:
Has invested in a modern returnable container program
Packs SKUs per carton size and quantity
Constantly reviews warehouse space allocation for parts, and updates based on need
Efficiently stores and distributes kitted products and sub-assemblies