The Benefits of Warehouse Logistics and Vendor Managed Inventory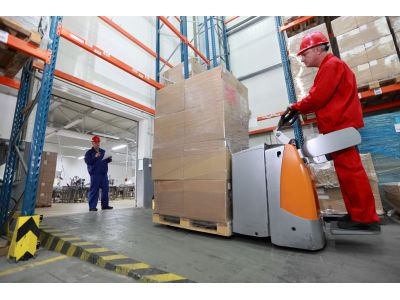 Whether you're a major manufacturer or a new startup, it's worthwhile to investigate all of your inventory management and stocking options. While it may seem simple and straightforward to manage your own inventory, there are a number of key benefits to be gained by utilizing ASF Components' vendor managed inventory solutions. From reducing costs to hastening delivery, we're going to take a closer look at five of the major benefits that you can gain from our warehouse logistics and vendor managed inventory services.
1. Almost instant access to inventory
With our VMI services, inventory is held on site or close to your facility. This means that you have the ability to pull inventory almost immediately, when you need it and as you need it.
2. Reduce costs and increase margins
By relieving yourself of the need to replenish stock, order inventory, count stock levels and manage logistics, you can reduce the total cost of your product and, by extension, increase your margins.
3. Reduce lead times
As ASF Components maintains your inventory on site or nearby, you can pull items based on your production needs. This results in reduced lead time, quicker delivery and more satisfied customers.
4. Quick identification of quality issues
Since you're able to reduce your on-hand inventory with VMI, you can quickly identify quality issues with components before you've heavily committed to them. Furthermore, since you order parts as you need them, quality issues can be addressed swiftly, before your next order is placed.
5. Focus on the big picture
At ASF Components, our vendor managed inventory solutions are designed to let you focus on the big picture. Free from the burdens of managing your stock, keeping track of the components that you have in inventory and placing regular reorders, you can turn your attention to more important matters: delivering quality products to your customers. So, whether you're just starting out or you've been in the business for years, contact one of the experts at ASF Components today and let us show you how we can reduce your lead times, increase your quality and improve your profit margins.