Manage Your Class "C" Components Inventory without Disrupting Production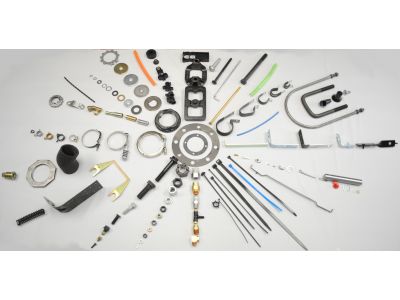 When it comes to increasing your productivity, ASF Components has the experience and tools necessary to get the job done. Whether you're a fresh-eyed start up or a well-established corporation, our vendor managed inventory can be customized to fit within your business model and integrate seamlessly into your current workflow. With the goal of increasing efficiency and reducing costs, the processes utilized in our vendor managed inventory programs have been constantly refined and retooled. In this post, we're going to look at how ASF Components' experience with supply chain management can be leveraged to improve your business operations without disrupting production.
1. Proven ability to seamlessly implement VMI programs
With years of experience implementing vendor managed inventory programs, we have the knowledge necessary to improve your supply chain efficiency, reduce error, lower costs and increase usable manufacturing space.
2. Software integration to prevent production downtime
Using our specialized software, you can fully analyze your supply chain and identify critical areas in need of improvement. More importantly, our software can be implemented swiftly to prevent your manufacturing from slowing down or halting.
3. Enhanced distribution model to maintain production capabilities
We have the ability to source and ship more than 5,700 SKUs to countries across the globe. As a result, we can supply your plant with the parts that you need, when you need them, no matter where you are located.
ASF Components prides itself on intense specialization in the areas of supply chain management, vendor managed inventory and class "C" components. Aiming to improve productivity for companies of all sizes, we create customized plans that will help you optimize your business' operations. If you've been looking for a partner that will work with you to grow your business and simplify day-to-day tasks, contact us today to learn more about our supply chain management services.