Reduce Costs and Ease Logistics with Engineering and Planning Support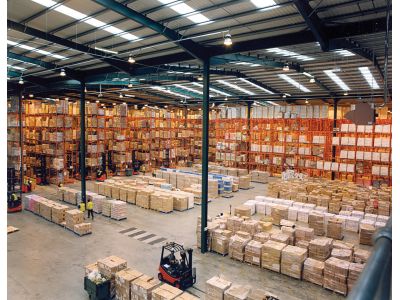 When implementing your vendor managed inventory program, it pays to work with a partner that has extensive experience in providing engineering and planning support. With the ability to take a reliable, data-driven approach to VMI, a provider that is capable of viewing your problems from an engineering standpoint can help you cut costs, lower on-hand inventory and reduce your company's overhead. This is accomplished primarily through proactive monitoring of your business' needs and regular adjustment of your class "C" component stock levels. In this post, we're going to look at how ASF Components' engineering and planning support helps to bolster our already robust vendor managed inventory programs.
Keep suppliers updated
The team at ASF Components will work to prepare and submit SREAs to clients for the purposes of making blueprint changes. This ensures that printed discrepancies are corrected and helps to quickly implement updates and changes that have been requested.
Proactively respond to PPAPs
With a full-time PPAP specialist on staff, we perform detailed reviews of every submission to ensure that the parts that you receive will be compliant and to the specifications that you require.
Reduce occurrences of nonconforming parts
By issuing corrective actions to suppliers that ship non-conforming parts, we are able to resolve non-conformance issues quickly and, more importantly, without pulling your company's personnel away from their core duties.
At ASF Components, our vendor managed inventory services are comprehensive. Offering a full suite of engineering and planning support, as well as distribution capabilities, warehouse logistics, quality control and new program implementation, we are able to lift the burdens that accurately maintaining inventory often causes. If you've been looking for ways to lower your costs, increase your profits and manage the stock levels of your class "C" components, contact us today to learn how we can help.