How Distribution Capabilities Contribute to Successful Vendor Managed Inventory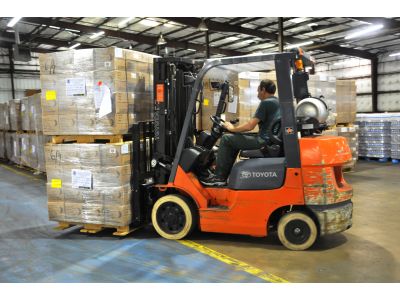 When searching for a provider of vendor managed inventory services, it's essential that you vet each candidate's distribution capabilities. Regardless of your operation, your provider's ability to deliver critical parts and components in an accurate, timely manner is the key to successfully transitioning to VMI. A great VMI partner will offer a broad inventory, a wide shipping area and an adaptable inventory strategy. In this post, we're going to talk about how these elements – and others – contribute to a well-run and effective VMI program.
Product SKUs
A successful operation requires a constant, dependable flow of core components and parts. Having access to a large selection of product SKUs helps to preserve your uptime by ensuring that you have the parts you need, when you need them.
Reputable, global sources
A solid vendor managed inventory program will source their parts from ISO certified sources. Whether they are local, national or international, sourcing globally ensures your parts remain cost-efficient.
Worldwide shipping
If you've established a global presence, your VMI provider needs to be able to deliver parts to all of your locations. Worldwide shipping allows you to source all of your parts for all of your locations without the hassle of independently micromanaging international locations.
Flexible stock levels
More than anything, a good vendor managed inventory program must be adaptable. As demand for your products grows, your provider needs to be able to keep up with your increasing demand for parts and components.
At ASF Components, we source and ship over 5,700 SKUs from manufacturers across the globe. With the ability to deliver to countries all over the world, we have positioned ourselves as one of the most capable, trusted VMI providers in the industry. If you've been searching for a solution to your supply chain management woes, contact us today to discuss how we can help.