Get the Class "C" Components You Need, When You Need Them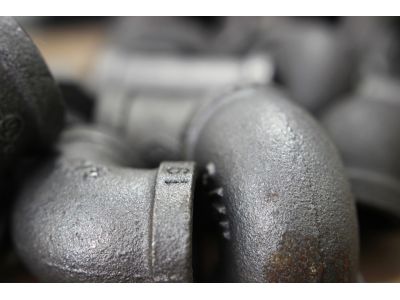 Sourcing the class "C" components that you need can be a chore. To combat the difficulties, many manufacturers opt utilize vendor managed inventory to maintain their stock levels. However, if your VMI provider doesn't offer a massive selection of products, you risk not having access to the essential parts that you need to avoid downtime and ensure a high-quality, consistent output. For this reason, vendor managed inventory without a wide range of in-stock class "C" components is ineffective and, unfortunately, creates more problems than it solves by shackling your production capabilities with unnecessary limits. When you utilize ASF Components for your vendor managed inventory, though, you are avoiding these limits. You are taking advantage of a provider that offers an unlimited range of products. From hose and fittings to bolts and rivets, we can deliver the components that you need, when you need them.
The parts you need
Class "C" parts are the grease that keeps the engine of your operation turning. Whether it's a steady supply of bolts, nuts or screws, they ensure that your lines keep moving and, most importantly, that your employees have access to the parts that they need to keep your output steady. Because of this, when searching for a provider of vendor managed inventory, it is critical that you seek out a supplier that has access to a huge selection of class "C" components.
The quality you expect
Being able to source a large number of parts is one thing… being able to source a large number of high-quality parts is another. When looking for a VMI provider, it is crucial that you as, "What measures does this provider take to ensure that the components that they deliver are high-quality?"
At ASF Components, the list of class "C" components that we offer is unmatched. More importantly, we are ISO 9001:2008 certified, meaning that we have shown an ongoing dedication to delivering quality parts and responsive service. If you've been looking for a provider of vendor managed inventory, take a look at our website and, when you're ready, give us a call!