Simplify Logistics and Lower Your Costs with Vendor Managed Inventory from ASF Components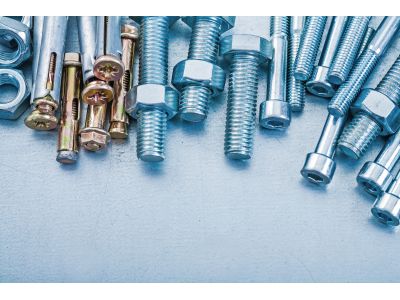 If you've recently become interested in implementing a vendor manage inventory program into your operation, you have almost certainly weighed the costs and the benefits. After performing those calculations, you've become aware of the amount of money that you can save by employing VMI. More importantly, you've learned that you can significantly ease your plant's logistics, saving you – and your employees – valuable time. At ASF Components, we pride ourselves on providing the industry's best vendor managed inventory services and helping our customers implement a dependable, data-driven approach to their VMI. In this post, we're going to look closer at how ASF Components' vendor managed inventory programs can help you reduce your costs and simplify your logistics.
Avoid nonconforming parts
With ASF Components' VMI programs, we issue corrective actions to companies that ship you nonconforming parts. Because of this, we can solve nonconformance issues quickly and – more importantly – prevent them from occurring in the future.
Eliminate inventory labor
Class "C" components are difficult to track. Typically small and low-cost, they can be easy to overlook. With our VMI program, you can leave the logistics to us, allowing us to track your inventory and freeing up your – and your employees' – valuable time.
Get what you need, when you need it
If you have parts that are used infrequently, you've certainly been blindsided by minimum order requirements in the past. Why order 10,000 parts when you only need 15? With our vendor managed inventory, you can stock – and maintain stock of – only the parts that you need.
At ASF Components, we strive to provide the most responsive, reliable VMI services in the industry. If you've been looking for a way to reduce your operation's costs all while reducing labor and increasing productive time, contact us today to discuss how we can help.