Simplify the Management of Your Class "C" Components with Vendor Managed Inventory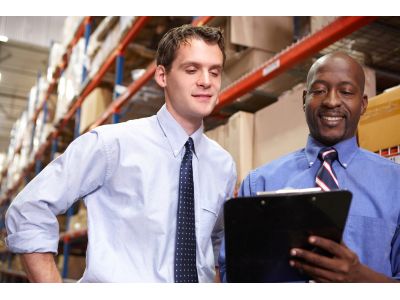 Do you – or your employees – spend countless hours tediously managing your operation's inventory? Do you perform regular, agonizing hand counts of your class "C" components? Have you found yourself thinking… "Is there a better way to do this?" In short, the answer is a resounding, "Yes!" With vendor managed inventory from ASF Components, the burden of tracking your operation's inventory is shifted from you to your supplier. By allowing us to manage your inventory, you receive the parts that you need, when you need them and – more importantly – you free up massive amounts of time that can be better spent performing productive, profitable tasks. In this post, we're going to examine how vendor managed inventory can prevent frustration and help you save both time and money.
Get the parts you need
One of the most overlooked benefits of VMI is the ability to skirt minimum order requirements. When you only need a handful of parts, why order thousands? With VMI, you can get the parts you need – and only the parts you need – when you need them.
Eliminate the frustrations of sourcing
Why waste money on shipping costs ordering from countless different vendors? With vendor managed inventory, you work with one supplier. That supplier, sourcing from those countless vendors, then provides you with the parts that you need in a single, cost-saving shipment.
Reduce inventory-related costs
Paying your employees to perform inventory tracking or hiring an outside company to do it can be expensive. With VMI from ASF Components, you allow us to manage your inventory. This frees up your employees' time and eliminates both the labor costs and downtime associated with inventory management.
At ASF Components, our goal is to help our customers run a more profitable operation. If you've been searching for a way to simplify your inventory tracking, contact us today to discuss how our vendor managed inventory services can help.