Work with a Supplier of Class "C" Components with a Proven Track Record of Delivering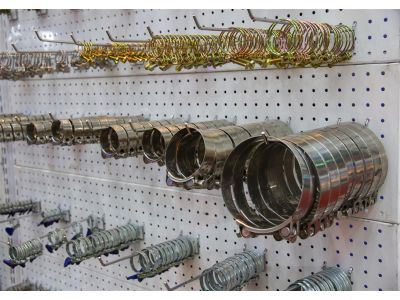 When restocking your class "C" components, it's a real chore juggling all of the necessary responsibilities. You've got to take an accurate count of your inventory, determine the correct stock levels, then find a supplier that can source and deliver a steady stream of high-quality parts. Thankfully, you have options. Vendor managed inventory (VMI) is a great way to reduce the hassle of maintaining your inventory. By offloading the need to physically track your inventory with hand counts, VMI allows you to focus on more important – and more productive – tasks.
But, when selecting a VMI provider, it's critical that you choose one that has access to a wide range of high-quality parts. If you're working with a supplier that only offers a limited selection, you're not taking full advantage of the benefits that VMI has to offer. ASF Components offers the industry's largest selection of products and, more importantly, we are dedicated to sourcing our parts from distributors who have displayed – and upheld – a commitment to quality.
At ASF Components, our goal is to help our customers increase their productivity. By providing them with access to a steady supply of high-quality class "C" components, we eliminate the need for them to monitor, track, and restock their inventory. Whether you need screws, bolts, nuts, or other fasteners, you can be confident that we can supply them. If you've been searching for a provider of attentive, timely vendor managed inventory, we encourage you to reach out to us today to discuss your needs.