Interested in Vendor Managed Inventory? Learn More About ASF Components!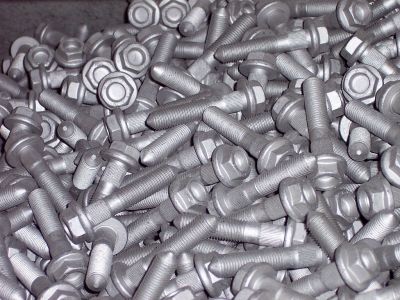 Many businesses, when searching for a provider of vendor managed inventory, overlook key factors that contribute to a successful implementation. Often, they narrow their focus, looking for a single quality that they feel best addresses their needs. However, as VMI is a holistic service – one that aims to address all of your inventory issues – it is essential to weigh all of the benefits of each provider. Product catalogs, manufacturers, shipping locations, vendors and certifications are all important when attempting to implement a successful, long-term VMI solution. In this post, we're going to look at why – overall – ASF Components is your best choice for vendor managed inventory.
Unmatched product availability
Currently responsible for sourcing, verifying and shipping over 5,700 SKUs, ASF Components focuses on providing our clients with access to a massive catalog of parts. We know that not all class "C" components are created equal and, as a result, offer our clients an unmatched range of options.
Trusted sources
Sourcing globally from ISO manufacturers, our parts begin their journey to you with an advantage: assured quality standards. And, while we also perform our own quality checks, we know that sourcing from ISO manufacturers yields more reliable, trusted results.
Global shipping network
No matter where your plant is located, ASF Components can deliver the parts that you need. With a global shipping network that includes the U.S., Mexico, Brazil, Canada, Europe, South Africa and Australia, we have a proven history of getting parts to all corners of the Earth.
At ASF Components, we specialize in vendor managed inventory and supply chain management of class "C" components. With years of experience in sourcing, quality testing and shipping parts to manufacturers across the globe, we have become a trusted VMI provider for a range of industries. If you've been looking to transition your inventory management to a VMI system, contact us today to get started!