Maintain Your Inventory of Class "C" Components with the Help of ASF Components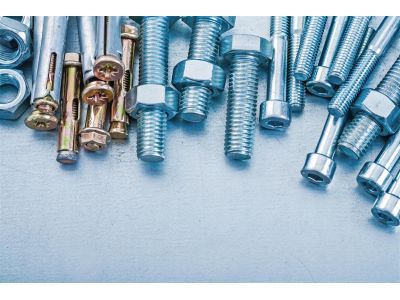 When it comes to managing your operation's class "C" components, there's very little room for error. You need to be confident that your supplier will provide you with the parts that you need, when you need them. You also need to be certain that you'll receive the correct quantities. Most of all, you have to be sure that your supplier will provide high-quality, reliable parts. If any one of these conditions isn't met, it's a recipe for disaster.
Throughout the years, ASF Components has earned a reputation for meeting strict inventory requirements, providing top-notch customer service, and easing the management of our customers' orders and reorders. With the goal of helping you reduce your lead times and increase productivity, we provide time-tested vendor managed inventory services that alleviate the burdens of in-house inventory tracking. If you're tired of counting or stocking mishaps that lead to days – or weeks – of downtime, you can rest assured that our team will work diligently to keep your line moving and your operation on track.
At ASF Components, we offer an unparalleled catalog of class "C" components. Whether you need a small stock of mission-critical fasteners or a steady, ongoing supply of hard-to-find parts, you can be confident that our team will work with you to ensure the continuity of your operation. More importantly, you'll be amazed at the time – and labor – savings that you experience by entrusting us with your inventory management. So, if you're looking to reduce costs, increase uptime, and eliminate hassles, contact us today to discuss your needs. Our team is on standby, waiting to identify your needs and develop a plan that keeps your employees happy and your shelves stocked.