How to Make Vendor Managed Inventory Work for You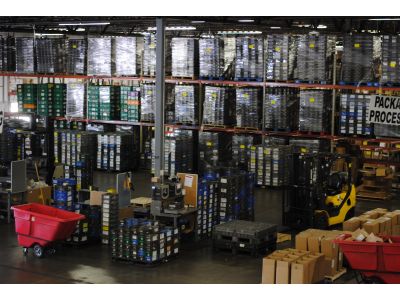 The overarching goal of vendor managed inventory is to establish a relationship that allows both parties to work more fluidly, accurately and efficiently. With VMI, the manufacturer or distributor takes on the responsibility of handling your inventory planning and restocking. Because of this, the partnership relies on trust and the sharing of information. In a properly-tuned VMI relationship, both you and the supplier benefit due to the steady, dependable exchange of necessary components. To ensure a mutually beneficial partnership, here are a few tips on how you can make vendor managed inventory work for you.
1. Discuss your expectations
Before entering into an agreement, discuss your expectations with your VMI provider. Points of interest include how both parties will benefit from the relationship, preferred inventory levels and the frequency of restocks. Failure to define a few basic expectations could lead to disappointment and an early discontinuation of the program.
2. Outline information sharing procedures
The most important aspect of any successful VMI implementation is communication. Both you and your supplier must agree to share crucial restocking information on a regular basis. Obviously, confidential and proprietary information can be withheld. However, you should take the time to sit down with your supplier and outline what information will be shared, how often it will be shared and how quickly you expect them act on the information that they receive.
3. Communicate frequently and openly
After outlining your sharing procedures, it's important to understand that – especially in the early stages – miscommunications and hiccups will occur. Don't let these minor inconveniences deter you from continuing. Instead, maintain frequent communication with your supplier and use them as an opportunity to refine your processes.
At ASF Components, we've made an art of streamlining our vendor managed inventory services. If you're looking for an experienced, trusted partner to handle your inventory, contact us today to discuss your expectations.