Vendor Managed Inventory and the Handling of Your Class "C" Components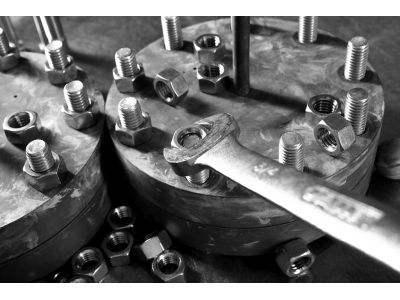 Vendor managed inventory, commonly called "VMI," is a business model that places the burden of logistics on suppliers. VMI suppliers assume the responsibility of monitoring demand and using that information to maintain inventory levels. One major benefit of this model is that it allows manufacturer's to focus their attention on their core duties, duties that contribute to their company's profitability. But, more than that, VMI is beneficial to companies because – when properly implemented – it can save money and boost profit margins. In this post, we're going to look at why using vendor managed inventory to handle your class "C" components is an option worth considering.
Save time, save money
Class "C" components are small, low-cost items that are difficult to manage. Freeing yourself – or your staff – of this obligation doesn't just prevent headaches, it cuts the labor costs associated with constantly managing stock levels.
One contact, countless parts
When managing your class "C" components, you're often forced to deal with hundreds of suppliers. Rather than waste time reaching out, waiting for a reply and confirming shipments… why not utilize a VMI program that allows you to deal with a single, central contact that handles communications with all other suppliers?
Only what you need
Minimum order requirements can make stocking low-frequency parts a nightmare. What happens when you're 40 parts low but the minimum order is 1,000 parts? With vendor managed inventory, you have the freedom to stock only the parts you need and only when you need them.
At ASF Components, we have the background and expertise required to implement a strong, effective vendor managed inventory program. Aiming to reduce your overhead and limit the amount of labor involved with maintaining your inventory, our programs are a proven way to maintain stock levels without sacrificing accuracy or speed. If you've been considering a VMI program to assist you with managing your plant's inventory, contact us today to learn more about our offerings.