Get Quality Class "C" Components from ASF Components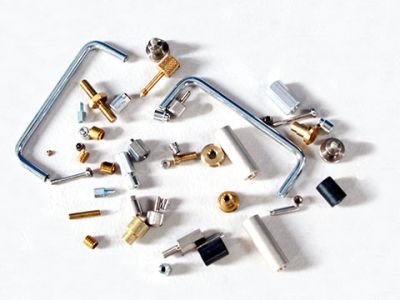 If you need engineered or standard fasteners for your business, you need to make sure you are working with a reliable company who can deliver exactly what you need, exactly when you need it. However, what if you could get these parts from a company that not only provides you with high quality parts but can also help manage your inventory to ensure that you never run out of those crucial parts you need. When you count on ASF Components to be your Class "C" Component supplier, we will work closely with you and your team to ensure that you get the highest quality parts and services that other suppliers simply cannot match. In today's post, we will look at the advantages of working with ASF Components for all your component supply needs
Leave the Worrying to Us
At ASF Components, we take a comprehensive approach to supplying your components to ensure that you get exactly what you need at a price that keeps your business profitable. We take the extra measures to confirm the parts we supply will meet your specifications while also making sure that they will perform to your expectations. We can handle every phase of the acquisition process from selection of the parts to validating that they are of the highest quality.
Let Us Manage Your Inventory
Inventory is crucial to making sure that you have all the right parts you need to complete your tasks in a timely manner and keep your business on schedule. Unfortunately, inventory is also a time-consuming process that takes you away from doing other, more important tasks. ASF Components can help streamline your inventory for a smoother operation. Our vendor managed inventory programs allow you to increase inventory turns and increase efficiency for your logistical systems. Let us handle your inventory and get peace of mind knowing that you will never run out of your parts or worry about the expense of ordering too much and having unused stock in your building.
Unmatched Dependability
At ASF Components employs a full-time specialist who manages the Production Part Approval Process (PPAP). By completing a review of every PPAP, this specialist works diligently to ensure that all parts are in compliance and free of any defects. This means that when you work with ASF Components, you are working with a supply chain that you can depend on.
We at ASF Components work hard to maintain our reputation as one of the world's leading suppliers of engineered and standard fasteners. We welcome any questions you may have about how we can assist your business with your supplier and vendor managed inventory needs. Contact us today and find out more about how we can assist you.