3 Reasons to Trust ASF Components to Source Your Class "C" Components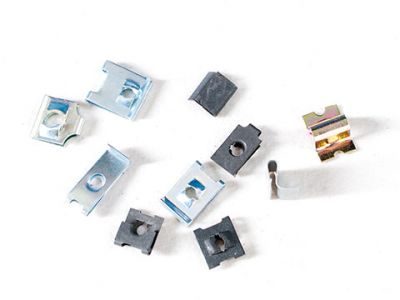 Whether you need engineered or standard fasteners sourced for your company, you need to make sure you are working with a dependable, reputable company. When you count on ASF Components to source the parts you need, not only do you get the highest quality of Class "C" Components in the industry, but we also offer additional services that will help save you time and money while also keeping your operation running more smoothly. We know that once you work with us for your Class "C" Components, you will continue working with us for years to come. In today's post, we will discuss the three main benefits of trusting ASF Components for your standard and engineered fasteners needs.
Get Peace of Mind
ASF Components takes a comprehensive approach to sourcing Class "C" Components, lowering your overall costs and ensuring that your components are in compliance with all specifications and performance criteria. This allows you to rest easily, knowing that every phase of fastener acquisition, from component selection to part validation, is in capable, qualified hands.
Save Time with Vendor Managed Inventory
Inventory management can be a frustrating, tedious task that eats up hours that you could spend on more important tasks. ASF Components can manage your inventory for you, utilizing third-party VMI software to create efficient logistical systems. This will ensure that you always have a sufficient supply of the parts you need while also allowing you and your staff the time to focus on properly running your business.
Unmatched Dependability
We at ASF Components understand that our success is dependent on your success. This is why we employ a responsive staff who area available to help, including a specialist who can manage the Production Part Approval Process. This specialist will review of every PPAP to maintain your business's compliance and ensure that the parts you receive are free of defects.
ASF Components has worked diligently to establish and maintain our position as the world's leading source for engineered and standard fasteners. We take great pride in the high quality of the components we source and have implemented effective systems that will help reduce your company's costs while also optimizing your workflow and profitability. When you work with ASF Components for your Class "C" Components, you are working with a partner who is dedicated to your continued success. For more information about the services we can provide for your company, contact us today.