Source Your Class "C" Components from a Proven, Time-Tested Supplier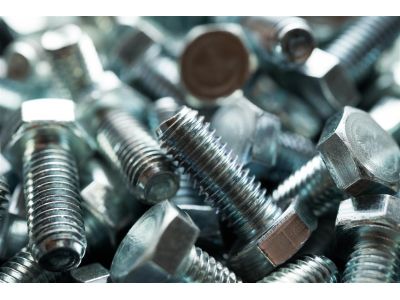 Are you having difficulty finding a reliable supplier of class "C" components? Have you been disappointed with your current supplier's ability to meet the needs of your operation? If that's the case, you owe it to yourself – and your employees – to work with the industry's most trusted supplier, ASF Components. Using our integrated system, you can count on experiencing an improvement to your chain efficiency, a reduction in costs and errors, and an increase in usable space in your warehouses and manufacturing plants. Better yet, you'll be relieved of the burden of worrying about lead times, surpluses, and shortages.
The team at ASF Components understands that it's important for our customers to be able to depend upon us to deliver the parts that they need on time, every time. We know that you rely on us to keep your line moving and – more importantly – to keep your operation profitable. If you've ever found yourself having to delay shipments – and deliveries – due to a shortage of essential class "C" components, you can rest assured that our team will do everything it takes to keep your production on track. Best of all, you can be confident that we are committed to delivering accurate, cost-efficient, and defect-free parts.
At ASF Components, our goal is to ensure that our customers are armed with the parts and components that they need to run a steady operation free from unplanned interruptions. We know how important it is to have a dependable flow of class "C" components. We know that, without them, your operation could grind to a halt. Because of this, we've built our reputation on reliability, consistency, and quality. If you've been searching for a new supplier, we encourage you to browse our site, learn more about us, and contact us with any questions that you might have.