Professional Vendor Managed Inventory to Keep Production Moving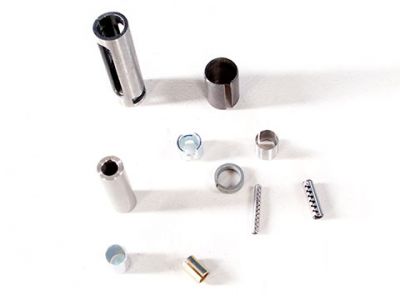 A production shutdown due to missing parts can be devastating to your business. You can avoid problems like this with the benefits of vendor managed inventory from ASF Components. With our vendor managed inventory services, you get simple, cost-efficient solutions to maintain your inventory and keep your business productive and profitable. You will also enjoy the convenience of having more time in your busy schedule to devote to more important tasks. Leave the hassle of accurate inventory and supplying to us. Read below for more information about how vendor managed inventory can help your business.
Accurate Inventory Counts
Without an accurate inventory of the parts you use in your business, you could run the risk of either having too many parts (meaning you have too much money wrapped up into unused inventory), or worse, not having enough parts and threatening to delay production. We will keep an accurate count of your stock to avoid shortages or surplus, helping to maximize your products while increasing efficiency.
Increased Sales
It stands to reason that if you have a properly managed inventory that you will be able to fill orders more efficiently and keep your business profitable. With our Vendor Managed Inventory service, you can count on all of your necessary components being in stock when you need them, minimizing any downtime and maintaining your production schedule. Best of all, you won't have to worry about customers being upset about having to wait for the parts or components they need when they need them.
Eliminate Stress and Hassle
Trying to handle your own inventory is challenging, stressful, and eats up time you could be focusing on other tasks. Especially when your inventory includes thousands of parts from different distributors, the tedium of checking stock levels, placing orders, confirming invoices, and inspecting for quality can quickly eat into your time. With our Vendor Managed Inventory service, we will handle all of these tasks with a strict attention to detail, making sure your business has the parts needed to stay productive and profitable.
The dedicated professionals at ASF Components are committed to making sure our clients can keep their businesses running at the rate they need them to. With our reliable and consistent vendor managed inventory service, you will reap the rewards of a streamlined operation that will consistently produce the right products your clients need when they need them. Contact us today to find out how we can assist with vendor managed inventory.