A Fastener Supplier Who Can Also Manage Your Inventory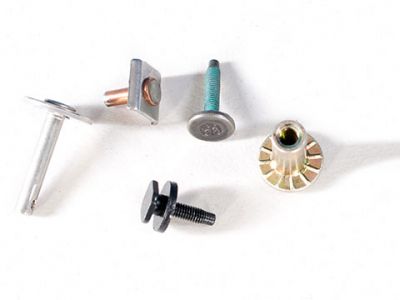 ASF Components offers businesses throughout the area with a full selections of fastener bolts, fastener nuts, and other class "C" components. We know that when you have supply issues, it can bring your operation to a screeching halt – affecting both your customers and your bottom line. When you rely on ASF for your fastener supply needs, you can rest assured that we will make sure you have the components to keep your day-to-day operations running the way you need it to. With many years of experience, our dedicated team will use our fully integrated system and superior quality control to get your inventory under control. We have earned a stellar reputation for helping businesses like yours stay on top of their customers' demands and keep their inventories sufficiently stocked with the necessary class "C" components. Read further for more information about the benefits of working with ASF Components.
Dependable Service
At ASF Components, we understand that your deadlines are our deadlines. This is why we are diligent in our processes to ensure that every customer gets what they need as quickly as possible. Whether you need regularly scheduled delivery or you have a special order for a specific client, you can trust that we will make sure that you get exactly what you need in plenty of time to complete your orders.
High Efficiency
Working with ASF Components gives you the advantage of working with experienced professionals who can optimize your sourcing, but we can do so much more. From assisting with assembly and packaging to lineside point-of-use part presentation, strategic account management and inventory control we can maximize efficiency to keep your business running smoothly and profitably. We also have the experience to identify and correct any manufacturing issues.
Superior Quality
Getting products delivered on time is great, so long as those products are of good quality. You don't have a thing to worry about when working with ASF Components. We are ISO 4001 compliant and ISO 9001:2008 certified, meaning you can trust that every part we supply is superior quality and will perform the way you need them to. We simply won't deal with inferior products.
The experienced professionals at ASF Components are dedicated to meeting or exceeding the expectations of every customer we serve. For fastener bolts, nuts, and other class "C" components you can depend on, contact ASF Components today.