Vendor Managed Inventory for Class "C" Components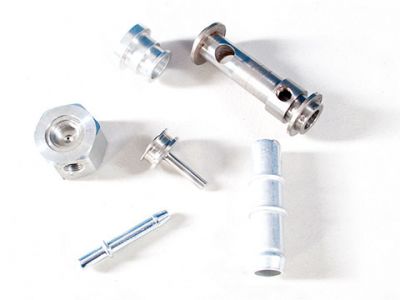 You have plenty of responsibilities to tend to in your business, and managing your inventory is one of the most tedious and time-consuming. If you have considered vendor managed inventory for your business, you probably have lot of questions about the services. How many SKUs does the vendor have access to? Does the vendor guarantee the quality of all of the class "C" components you need them to source? Can they adjust stock levels on the fly due to changing needs? These are concerns that you can put to rest by allowing ASF Components to handle your vendor managed inventory needs. We have the capability and experience to make sure your supply chain is streamlined, so you always have the parts inventory you need to keep your business running smoothly and profitably. Read further for more information about how we can handle all of your inventory management needs.
We Have a Vast Inventory of SKUs
ASF Components has the ability to source more than 5,700 SKUs for Class "C" Components, meaning that you will always have the essential parts to keep your business running smoothly. We will keep a diligent account of the parts you need to ensure that you never run out of parts during and important production run.
We Can Optimize Your Business
ASF Components will go through your entire inventory of parts to identify any items that are underperforming. This will help to reduce you overall inventory, maximizing your use of space, reducing lead times, and lowering costs.
Easy Communications
One thing that almost always results in slower lead times is poor communication. ASF Components can assist you with this by constantly updating you with all of the information you need about your inventory levels. This allows you to save time and have your employees use the information as quickly as possible to avoid any subsequent issues.
The hard-working experts at ASF Components take great pride in sourcing a large selection of Class "C" Components. We can streamline your systems, getting you all of the parts you need in a timely manner, freeing up more of your time for more important matters. From fastener nuts to stamping parts, bolts, and more, our inventory is sure to have what you need, when you need it. For more information about our vendor managed inventory services, please call us and tell us what you need today!