Improve Efficiency with Vendor Managed Inventory Service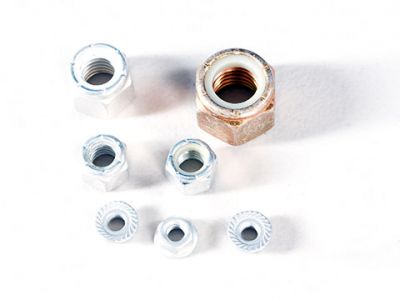 Tending to your business responsibilities will eat up a lot of your time. Managing your inventory is one of those responsibilities that can be time-consuming, tedious, and frustrating. You should consider Vendor Managed Inventory services from ASF Components. We have the knowledge and experience to manage a large range of SKUs to ensure an accurate count of all components while also ensuring that everything in your inventory of class "C" components is of the highest quality possible. We can also make sure that you have all of the parts you need stocked at sufficient levels to ensure your production workers can meet their deadlines and keep your business running smoothly and profitably. Not only will you benefit from accurate inventory, but we can also help streamline your supply chain, reducing the possibility of component shortages that can bring your production to a screeching halt, For more information about how ASF Components can help your business with Vendor Managed Inventory services, please read further.
We Can Source the SKUs You Need
In order for your business to remain productive and profitable, you absolutely need to make sure you have all of the necessary parts and components to get the job done. When you work with ASF Components for your Vendor Managed Inventory needs, you can rest assured that we can source anything you need. With our ability to source more than 5,700 SKUs for Class "C" Components, ASF Components is the best partner you will ever have.
Get Business Optimization
When we take inventory at your business, we will go through everything to identify underperforming parts. This will allow us to reduce your inventory and maximize the use of space in your facility. This will also lower costs and reduce your lead times.
Better Communication
Communication is vital to the success of your business. By working with ASF Components, you will get continuous updates on all inventory levels, giving you the information you need when you need it. This saves you time and allows your staff to avoid any issues by addressing them before they happen.
For the largest selection of Class "C" Components in the industry, count on the experienced professionals at ASF Components to handle all of your needs, including managing your inventory, ensuring that you always have the parts you need and freeing your time for more important responsibilities. Contact us and let us know how we can help with your vendor managed inventory needs.