Get Quality Fasteners from a Reliable Supply Chain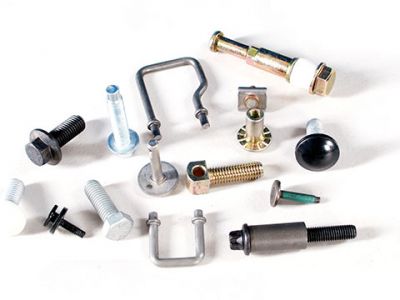 ASF Components can provide you with solutions to ensure that you have a reliable supply chain for all of the fasteners and components you need to keep your business running profitably. Not only can we supply you with the products you need, but we can also provide you with vendor managed inventory services to ensure that you have all of the parts you need without having a costly amount of surplus taking up space in your facility. This will reduce your labor costs and free up time for your employees to focus on more important duties. Read further for more information about the how ASF Components can set up and maintain a reliable supply chain for your business.
Get Stocked with Exactly What You Need When You Need It
Counting inventory and making sure you are properly stocked to complete your work is a serious chore that can eat up a lot of your time. ASF Components can free up that time by providing vendor management service solutions for your global and domestic sourcing needs. We will start by meeting with you to discuss your goals and business needs. We then take this information to formulate a business strategy that will keep your inventory at appropriate levels and help you meet your long-term business goals. This plan will incorporate your needs in terms of application, volume, specification, and any other supply needs your business has. Our vendor management services give you the best of both worlds with a reliable inventory always ready to go and lower costs to help your bottom line.
Parts from the Best Vendors in the Industry
ASF Components works with a large network of suppliers from smaller independent vendors to the big international conglomerates, giving us a unique advantage of being able to find the best parts at the best prices currently on the market. We have worked hard to build and maintain our stellar reputation for effective vendor management services and the best products available in the industry. No matter what your fastener supply needs may be, the professionals at ASF Components can make sure you are set-up for long-term success.
When you work with ASF Components for your fastener supply needs, you are getting a partner who is dedicated to making sure your business is in position for sustained, long-term success. We will provide you with solutions that will keep your inventory and overall costs under control. Contact us and let us know how we can assist with your business today.