A Reliable Source for Quality Class "C" Components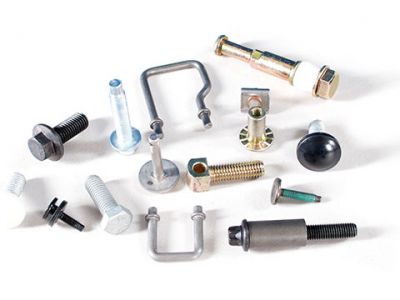 ASF Components is the premium source for the high quality Class "C" Components you need to keep your business running smoothly and profitably. With a huge inventory of standard and specialty fasteners, parts, and components, we can make sure you get exactly what you need at the best prices in the industry. We can even provide you with vendor managed inventory services to make sure you always have the right amount of parts on hand without having a large amount of costly overstock sitting around your facility. No matter what parts and services you need from ASF Components, you can count on responsive assistance from experienced professionals who are eager to contribute to your success. For more information about how we can help the efficiency and productivity of your business, read further in today's post.
Fastener Supply You Can Trust
Using a comprehensive approach, ASF Components can help lower your overall costs while providing you with quality Class "C" Components that meet your specifications and performance criteria. This will give you peace of mind knowing that your will be getting the right parts you need and not have to worry about costly interruptions to your day to day operations. From simple fasteners to cable ties, stamping parts, and more, we can provide you with everything you need at the best prices on the market.
Get the Parts You Need with Vendor Managed Inventory
Most anyone who's been in business for any length of time knows how tedious and frustrating it can be to manage your inventory. It eats up so much time that you could be using to complete much more important tasks. By utilizing third-party Vendor Managed Inventory software, ASF Components can help you create and implement efficient systems to handle all of your logistical needs. This means making sure you have sufficient inventory of the parts you need without a lot of extra stock taking up valuable space in your facility, all while freeing up your time for more important matters in you daily operation.
Dependable Service – Quality Parts
ASF Components make the extra effort to provide responsive support to your business. We know that our success wouldn't be possible without your success, which is why our staff includes a specialist who manages the Production Part Approval Process to make sure your parts are free from defects to maintain your high standards and keep you within quality compliance.
Find out why so many companies have built long-term business relationships with the professionals at ASF Components and let us know about your Class "C" Components sourcing needs. Contact us and begin working for a partner who can help you achieve all of your business goals.