Get Improved Efficiency with Vendor Managed Inventory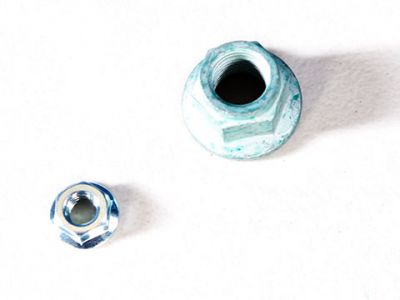 Inventory is the one word that will make nearly any employee cringe, especially in a production facility with thousands of tiny connectors and other parts to count. The process can be extremely tedious and frustrating, eating up hours of time that could be better spent completing more productive tasks. ASF Components can free up that time while also providing an accurate count of the parts you have in-house. With our Vendor Managed Inventory service, we will not only keep your parts accurately counted, but we can also make sure your inventory is maintained at reasonable levels, to ensure that you don't have money tied up into too much overstock and that you always have enough parts on hand to handle upcoming production runs. By taking the task of inventory off your plate for you, we will free up the time you need to handle your company's day-to-day operations, keeping things running smoothly and profitably. In today's post, we will discuss the benefits of allowing ASF Components to handle your facility's inventory needs.
Keep Inventory from Being a Daunting Task
The longer you put off completing inventory in your facility, the more daunting of a task the process becomes. Rather than waiting until the last minute and creating an all hands on deck situation for your staff, you should consider Vendor Managed Inventory services from ASF Components to keep a consistent, accurate count for all the parts and components you need to keep your facility running smoothly. Beyond just counting your inventory, we can check numbers against production runs to ensure that you are ordering the right parts you need without wasting money on costly overstock. From traditional nuts, bolts, and other connectors to more unique, specialized parts, your entire inventory will be accurate and sufficient for your production needs. Your workers will thank you too, as they will not have to go through the process of counting thousands of screws, bolts, and other parts.
Superior Results Through Effective Processes
The dedicated professionals at ASF Components offer more than just a simple part count. We want to make sure that your inventory consists of only quality parts that you can use during your production runs. By approaching our VMI services with a zero tolerance for flawed or non-conforming parts, you can rest assured that every part in your inventory is ready to go and will function the way you need it to. Once we have properly implemented our processes, you and your workers can complete your work with total confidence, resulting in unmatched efficiency. For more information about our VMI services, please contact us today.